Castrol EDGE is the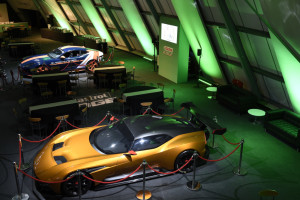 official supplier to the Koenigsegg One:1 Megacar. With its incredible 1,014 kW, the Koenigsegg One:1 is the world's first megacar in production. To support the engine in extreme conditions, such as accelerating from zero to 300 km/h in just 17.95 seconds, while also providing maximum protection, Koenigsegg is relying on our strongest engine oil: Castrol EDGE with Titanium FST ™.
"When we design a new car here at Koenigsegg, we don't make any compromises," said Christian von Koenigsegg, CEO and founder of Koenigsegg Automotive AB. "We expect the same of an engine oil that has been developed for high performance. After countless tests during the development of the One:1, we knew that Castrol EDGE was the right oil to protect our engines. Our cars are designed for maximum performance and Castrol EDGE provides us with the extreme protection that we require."
Unique Titanium FST additives give Castrol EDGE double film strength, which prevents oil film breakdown and significantly reduces friction between the metal surfaces in the engine. The result: protection for the engine in all areas even under extreme driving conditions like in the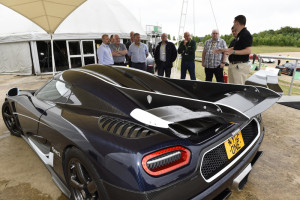 One:1. Koenigsegg has designed an extremely limited number of just six One:1 Megacars, and one test prototype. The prototype has already been in action in Suzuka (Japan), Spa-Francorchamps (Belgium) and Ängelholm (Sweden) – with fantastic results setting a new track record for a road legal production vehicle in Spa with a 2:33.26 lap at the end of July.
"The One:1 deserves the name Megacar," said A.S Ramchander, Vice President Global Marketing at Castrol. "With the tremendous performance of a megawatt, this car has ascended to the throne of super sports car. And we are proud to supply Koenigsegg and the One:1 Megacar with our strongest engine oil: Castrol EDGE with Titanium FST™."