McLaren GT factory driver Kevin Estre claimed a double podium finish, and his fourth victory of the season in the 650S GT3 of customer team K-PAX Racing with Flying Lizard Motorsports at rounds 18 and 19 of the Pirelli World Challenge at Sonoma Raceway. The Frenchman secured a dominant victory following a front row start in the first race of the weekend,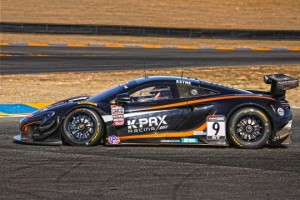 and finished P2 in the second race with teammate Robert Thorne bringing the sister McLaren 650S GT3 home in P4 to complete a strong weekend for the team. Having qualified in P2 for the opening race of the weekend, Estre started well and maintained position behind the pole-sitter. A close battle between the leaders unfolded over the opening laps with Estre staying in contention, before a well executed move with 15 minutes to go saw him take the lead. Estre immediately looked to capitalise on the clear air, and pulled out a comfortable lead on his way to taking the chequered flag, securing his fourth victory of the season. Teammate Robert Thorne made good progress in the first half of the race, challenging for a top 10 position having started in P17. With the grid for the second race determined upon the fastest times from the opening race, the team made the conscious decision to pit for a fresh set of Pirelli tyres and set the fastest lap of the race, securing pole position for race 2. Race 2 brought more silverware for K-PAX Racing with Flying Lizard Motorsport at the team's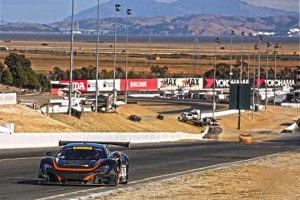 home race, as Estre finished in P2 with the black and orange #9 650S GT3 just 2.186s behind the race winner, while teammate Thorne came home in P4.
Kevin Estre, Factory Driver, McLaren GT
"I'm really proud of this victory and to finish on the podium in both races. It is a great reward for K-PAX Racing after the huge effort that everyone has put in, and it was great to have such a strong result at the team's home race. The car was faultless throughout the weekend, and I am looking forward to the season finale where we will be pushing to be back on the podium."
Andrew Kirkaldy, Managing Director, McLaren GT        
"Having made a strong start to its debut season, the 650S GT3 is continuing to prove itself on the global stage with our customer teams. We have worked hard with the K-Pax Racing with Flying Lizard Motorsports team to reinforce the strong programme they are running in the US and it is great to see results like this for them. Congratulations to everyone in the K-Pax Racing with Flying Lizard Motorsports team, and hopefully Laguna Seca will bring more silverware." 
These results see Estre and K-PAX Racing with Flying Lizard Motorsport lying in fifth places in the driver and team championship standings, and McLaren in third place in the manufacturer championship with one round remaining at Laguna Seca, 11-13 September. (cars.mclaren.press)